Other Shores
An arthritic jazz guitarist finds something living in his neglected home studio.
(16M)
The Shopper
A mysterious narrator recounts a memorable commuter moment.
(2M)
Blue Murder
Down on his luck in a fish and chip shop in England, a former Hollywood player goes back to find his ex-girlfriend in LA with murderous results.
(4M)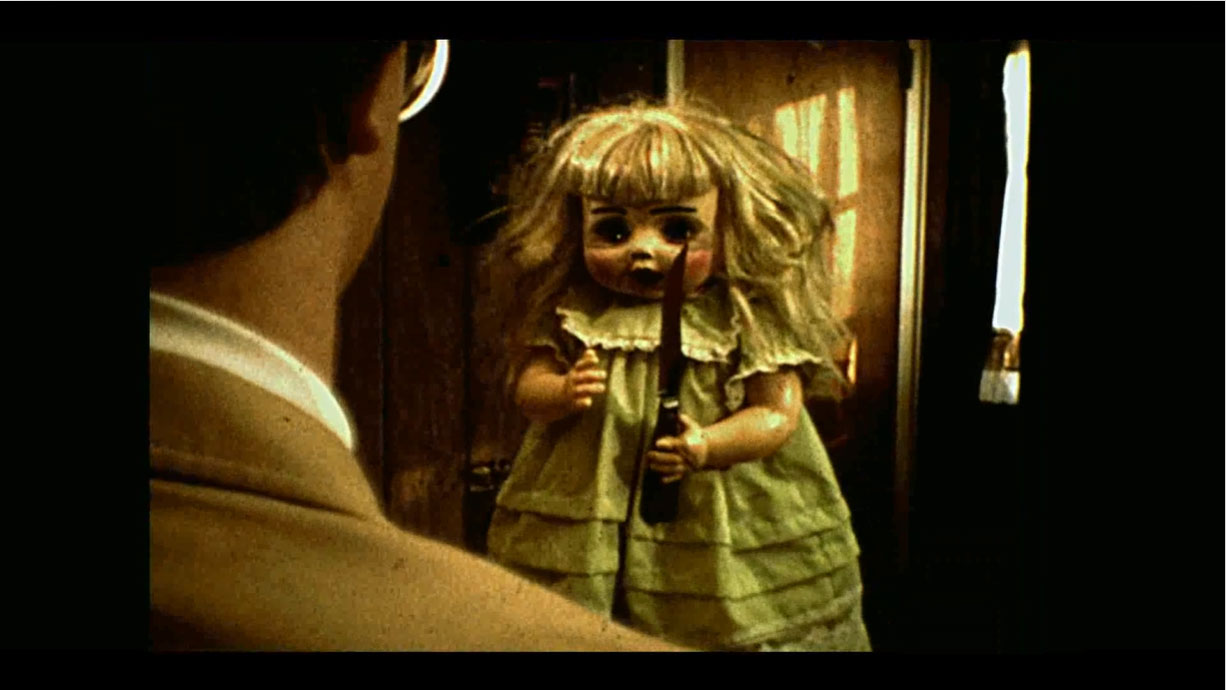 The Super 8 Time Machine
The Super 8 Time Machine is a far-out journey. A stone-cold trip back in time, as you witness a collection of Super 8 films created by a group of high school friends. A zany whirling kaleidoscope of horror, adventure, crime drama, sci-fi and the world's first 'Comedy Snuff Film!?'
But be warned! This is not for the politically correct. So go ahead. Strap yourself in, and get ready to enjoy the time of their lives!
(40M)
Clockwork
Four quarry-men are driven insane by the magical properties of the clock.
(12M)
Red Watch
A spoken word short film.
(4M)
The Nose
Inspired by Gogol's short story of the same name, The Nose follows Phillip, a voyeuristic hermit who spends his days watching unwitting neighbors through TV screens. When Charles, one of his victims, happens upon the camera in his kitchen, the nose falls right off of Phillips' face. After Phillip anxiously makes the choice to get rid of it, a run in with Charles further complicates things. Phillip struggles to ignore the results of his actions—to disastrous ends. In an age where information is given out and consumed like candy, The Nose asks audiences to come to terms with a fundamental question: what do you give up, when you give in?
(12M)
The Unattended
A woman in the woods sets free the spirits of the unattended.

(4M)
Yort
In Harlequin's imaginary tour, he encounters a sleeping Yort.